To shape onigiri, gently squeeze into a triangle shape with damp hands that have been sprinkled with salt to season the rice.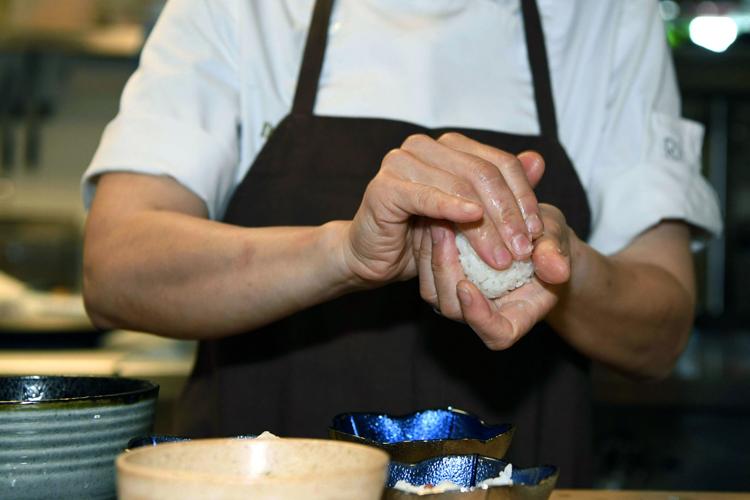 As featured on
LOS ANGELES - As chef of n/naka, her celebrated kaiseki restaurant in Los Angeles, Niki Nakayama painstakingly and famously tries to never repeat a menu for any diner. Nakayama and her sous chef and wife, Carole Iida-Nakayama, keep things simpler at home. One of their favorite things to cook? Onigiri, the traditional Japanese rice balls. Onigiri are the PB&J of Japan. They're packed in school ...
Sign up to get each day's obituaries sent to your email inbox.