The lemon has been a brightening force of color, aroma, flavor and healing for thousands of years.
The lemon's origin isn't confirmed, but it's thought to be northwestern India, where lemons have been cultivated for 2,500 years. Early on, they were used ornamentally and medicinally as a poison antidote and to treat everything from cold and flu to upset stomach.
Rare and expensive, lemons were once reserved for the elite. Brought to the Americas by Christopher Columbus, they still famously grow in California and Florida. Fortunately, lemons are prolific these days, delighting the culinary senses, along with a powerful nutritious punch.
The lemony facts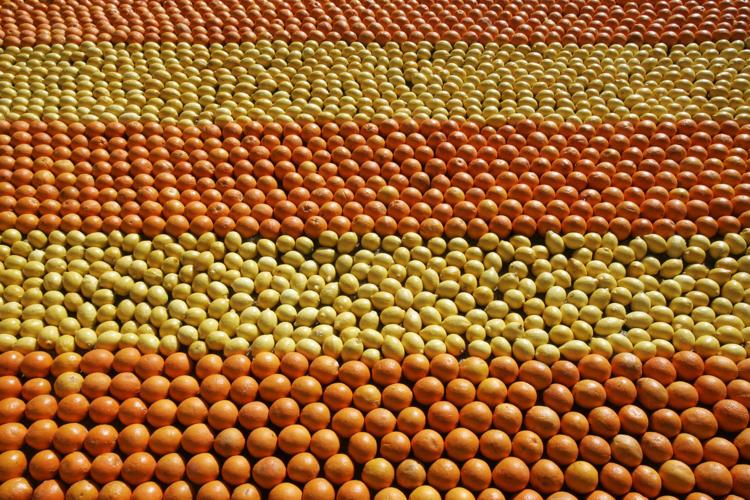 A cross between the citron and bitter orange, lemons (Citrus limon) are one of the original citrus fruits. Sunny yellow in color, oval, with a textured peel and segmented inner flesh, there are two basic types of lemons: acidic and sweet. The most common acidic, or sour, varieties are Eureka, commonly called the "supermarket lemon," and Lisbon. The sweet and smooth-skinned Meyer lemon is actually a hybrid of a lemon and mandarin orange.
One lemon has a mere 22 calories, yet packs 20% daily value (based on 2,000 calories per day) of satiating dietary fiber and 139% daily value of antioxidant vitamin C, as well as powerful health-promoting plant compounds. Fresh lemons are available all year, but their peak season is May through August.
Flavonoids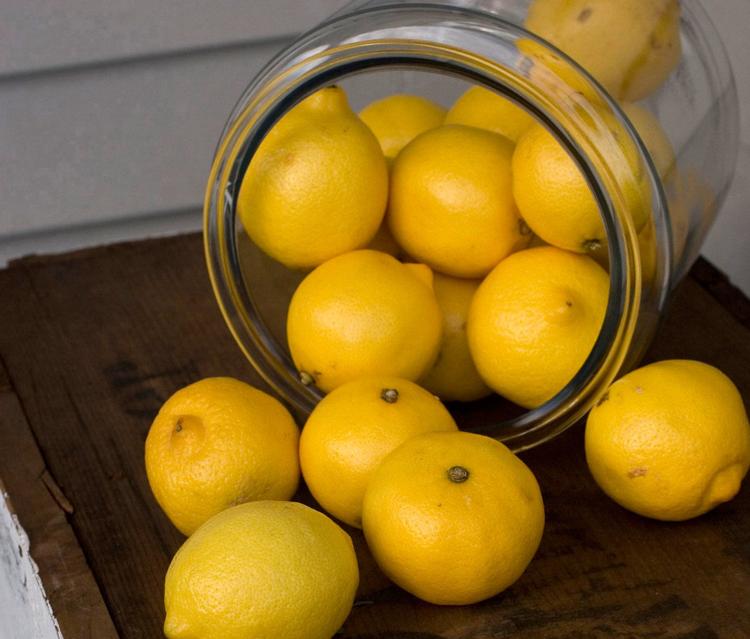 Flavonoids, among the plant compounds in citrus fruits, including lemons, have been shown to significantly impact heart and brain health and may potentially prevent cardiovascular and brain-damaging disease, such as dementia (Nutrients, 2018).
Emerging science is revealing the potential of another flavonoid in lemons, naringenin, for its anti-diabetic effects (Biomolecules, 2019). Among the many benefits of vitamin C, it has been shown to be effective in both the prevention and maintenance of healthy joints in people with osteoarthritis (Medical Archives, 2019).
Try these tips for using lemons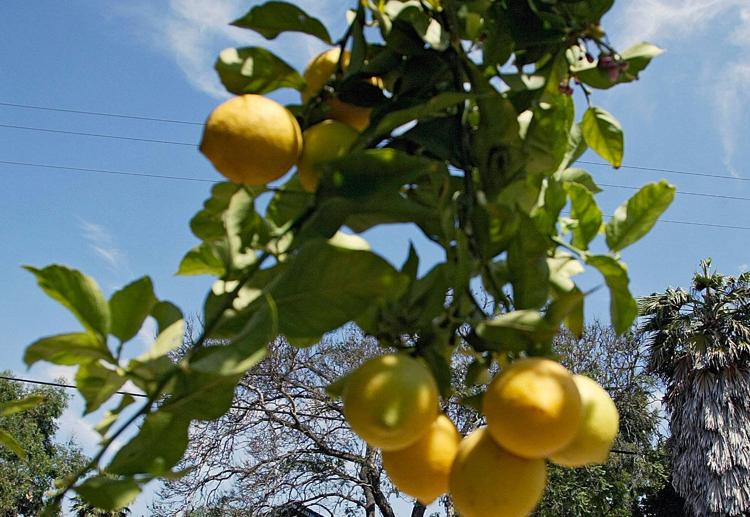 Lemons bring out the best in other foods. Use juice in vinaigrettes and marinades, drizzled over seafood, poultry, sauteed vegetables, whole-grain side dishes and fruit or as a color-pop garnish for foods and drinks, or use zest in baked goods and desserts. Choose thinner-skinned fruit that's heavy for its size to ensure the most flesh. Avoid any green on the skin, which means it's under-ripe; lemons don't ripen off the tree. Over-ripe fruit will be wrinkled, dull-colored and overly soft or hard.
Fresh tip: Store lemons at room temperature up to a week, refrigerate about a month, or freeze zest and juice.
Try this recipe for lemon & dill chicken
Fresh lemon and dill create a quick Greek-inspired pan sauce for simple sauteed chicken breasts. To make it a meal, serve with asparagus and simple mashed potatoes.
Servings: 4
Active Time: 30 minutes
Total Time: 30 minutes
Ingredients
4 boneless, skinless chicken breasts (1 to 1 ¼ pounds)
Salt and freshly ground pepper to taste
3 teaspoons extra-virgin olive oil or canola oil, divided
¼ cup finely chopped onion
3 cloves garlic, minced
1 cup reduced-sodium chicken broth
2 teaspoons flour
2 tablespoons chopped fresh dill, divided
1 tablespoon lemon juice
Directions
Season chicken breasts on both sides with salt and pepper. Heat 1 ½ teaspoons oil in a large, heavy skillet over medium-high heat. Add the chicken, and sear until well-browned on both sides, about 3 minutes per side. Transfer chicken to a plate, and tent with foil.
Reduce heat to medium. Add the remaining 1 ½ teaspoons oil to the pan. Add onion and garlic, and cook, stirring, for 1 minute. Whisk broth, flour, 1 tablespoon dill and lemon juice in a measuring cup, and add to pan. Cook, whisking, until slightly thickened, about 3 minutes.
Return the chicken and any accumulated juices to the pan; reduce heat to low, and simmer until the chicken is cooked through, about 4 minutes. Transfer the chicken to a warmed platter. Season sauce with salt and pepper, and spoon over the chicken. Garnish with the remaining 1 tablespoon chopped fresh dill.
Recipe nutrition: Per serving: 170 calories; 6 g fat (1 g sat, 4 g mono); 63 mg cholesterol; 3 g carbohydrate; 0 g added sugars; 1 g total sugars; 24 g protein; 0 g fiber; 339 mg sodium; 272 mg potassium.
— EatingWell