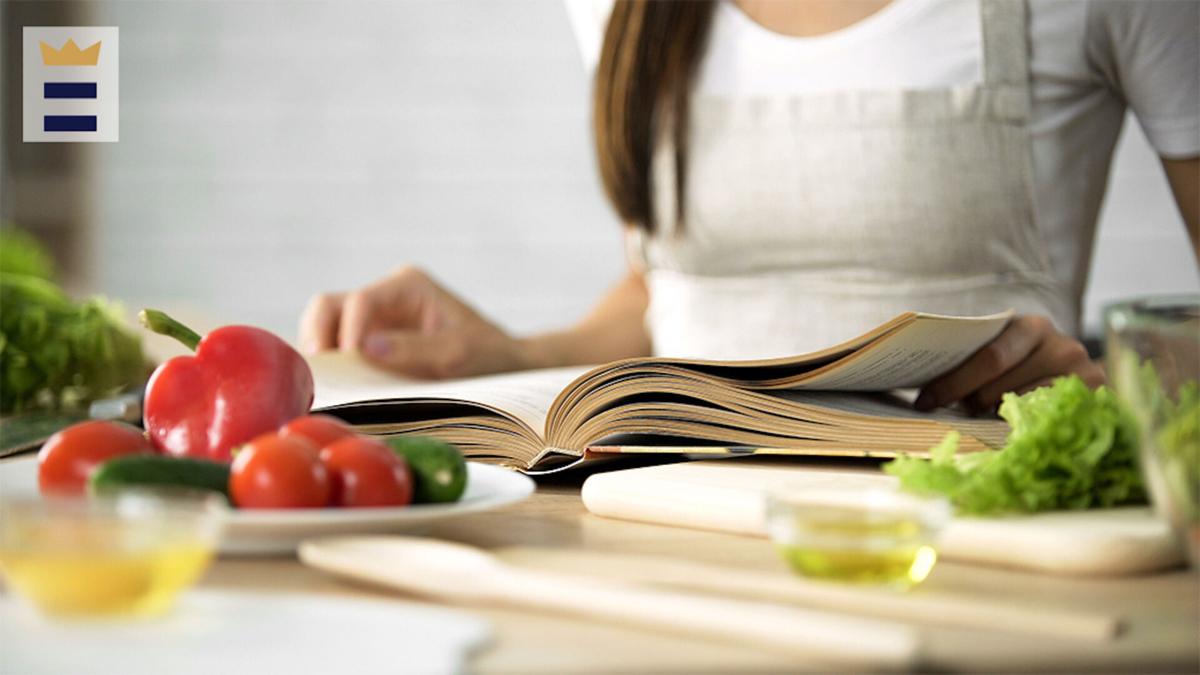 While most doctors and nutritionists agree that the best diet is one that helps you maintain a healthy weight and includes plenty of whole grains, fresh veggies and fruits and lean protein, sometimes you need a total reset. If you've struggled with your diet in the past or want an easy way to limit the amount of food you consume, intermittent fasting might work for you.
If you are new to intermittent fasting and need support in terms of recipes, planning and research-backed benefits, "The Complete Guide to Fasting: Heal Your Body Through Intermittent, Alternate-Day, and Extended Fasting" is the best intermittent fasting book to start with.
What to know before you buy an intermittent fasting book
Whenever you are making changes to your diet, it's important to talk to your doctor. They can help you choose the best plan for long-term health. In terms of finding the best intermittent fasting book, here are a few things to keep in mind.
Type of intermittent fasting
Intermittent fasting has become a catch-all phrase for a variety of fasting types. These fasting types are offshoots of the original idea of intermittent fasting and offer alternatives to a strict, seven-day week of fasting. 
Make sure the book you select works with your goals. It's also a good idea to talk to your doctor before beginning any radical dietary change. This is especially important for people who are losing weight as part of treatment for an underlying health condition.
Good author credentials
Because anyone can write and publish a book these days, it's important that the person who writes your intermittent fasting book has good credentials. While anecdotal evidence or success stories are nice to read, make sure the author of the book you choose is qualified to write it. 
Intermittent fasting book features
Recipes
If you aren't used to cooking for yourself, your eating period can turn into a 6- or 8-hour binge of packaged foods. The best intermittent fasting books offer recipes that are delicious and easy to prepare.
Help with planning
If you need help with shopping and meal/snack planning, look for a book that outlines sample menus and provides shopping lists. This makes it easy for you to get the nutrition you need during eating times.
Variety of choices
There are at least six different schedules for intermittent fasting. They include:
16/8: Fasting for 16 hours and eating for 8 hours.
14/10: Fasting for 14 hours and eating for 10 hours.
5/2: Eat as usual for 5 days and reduce regular caloric intake by 20%.
Alternate day fasting.
Eat-stop-eat: Fast for two 24-hour periods a week (eat normally for the remainder).
The Warrior Diet: Eating small amounts of raw fruits and vegetables and then one large meal in 4 hours.
 
The one that works best for you will fit your schedule and work with your underlying health conditions and goals. Make sure your intermittent fasting book offers clear explanations of the plan you choose.
Engaging writing
A book is only helpful if you continue to read it. Engaging writing is a must. Whether you like real-life anecdotal evidence in the form of personal stories or clear and compelling research write-ups, make sure your intermittent fasting book is clear and keeps you hooked.
Intermittent fasting book cost 
An intermittent fasting book is an affordable investment in your health. You can find a good one for $10-$25.
Intermittent fasting book FAQ
What are the basics of intermittent fasting?
A. Intermittent fasting takes a time-based approach to eating. People regularly take breaks from eating in a set pattern of days and hours. The original intermittent fasting period was 8 hours of eating followed by 16 hours of fasting.
This diet focuses more on when you eat (as opposed to what you eat). You'll stop eating entirely for a set period of time (black coffee, sugar-free beverages, tea and water are permitted), and then eat normally during eating periods. 
The idea is that when your body does not have access to food energy it will begin to consume stored fat reserves. This can lead to weight loss and other recorded health benefits.
What are the potential health benefits of intermittent fasting?
A. Researchers are still examining whether or not intermittent fasting is a healthy way to lose weight. Some initial studies have indicated that intermittent fasting can not only help people to lose weight but also has benefits for conditions that are worsened by excess weight, including cardiovascular disease and diabetes. Intermittent fasting also showed positive outcomes for people with neurological disease.
Is there anyone who should avoid intermittent fasting?
A. Yes. Intermittent fasting is not safe for everyone. Avoid this practice if you:
Have a history of disordered eating.
Are pregnant or trying to become pregnant.
Have significantly higher caloric needs.
Are training intensively to build muscle mass.
Have difficulty with digestion or sleep.
Have diabetes (type 1 or 2).
Are on medication that needs to be taken with food.
Are immunocompromised or battling cancer.
 
If you have concerns about whether or not intermittent fasting is safe for you, talk to your doctor.
Which intermittent fasting book should I get?
Best of the best intermittent fasting book
"The Complete Guide to Fasting: Heal Your Body Through Intermittent, Alternate-Day, and Extended Fasting": available at Amazon
Our take: This is one of the first books on intermittent fasting, and it remains one of the best.
What we like: It includes a basic breakdown of what intermittent fasting is and other fasting methods, such as alternate days fasting and extended fasting. This book has recipes and helps you plan how you'll start.
What we dislike: If you are experienced in intermittent fasting, there's nothing new for you in this book.
Best bang for your buck intermittent fasting book
"The FastDiet — Revised and Updated: Lose Weight, Stay Healthy, and Live Longer with the Simple Secret of Intermittent Fasting": available at Amazon
Our take: If you struggle with intermittent fasting all week, this might be the book for you.
What we like: This book promotes a type of intermittent fasting known as 5:2 fasting (fast for 5 days, then eat normally for 2). It follows the author's experience with fasting (and offers other perspectives too). Recipes are included.
What we dislike: Some readers felt the book was too fluffy and could be condensed to just the material that was helpful. 
Honorable mention intermittent fasting book
"Intuitive Fasting: The Flexible Four-Week Intermittent Fasting Plan to Recharge Your Metabolism and Renew Your Health": available at Amazon
Our take: This book is great for those who like the idea of intermittent fasting but also want to get more in touch with how their body feels.
What we like: This book helps you focus more on getting sensitive to your body's cues for hunger and less on following a set schedule. A four-week flexible fasting schedule is included.
What we dislike: Even for touting how flexible the fast is, some readers found this very restrictive.
Suzannah Kolbeck is a writer for BestReviews. BestReviews is a product review company with a singular mission: to help simplify your purchasing decisions and save you time and money.
BestReviews spends thousands of hours researching, analyzing and testing products to recommend the best picks for most consumers. BestReviews and its newspaper partners may earn a commission if you purchase a product through one of our links.
Distributed by Tribune Content Agency, LLC.