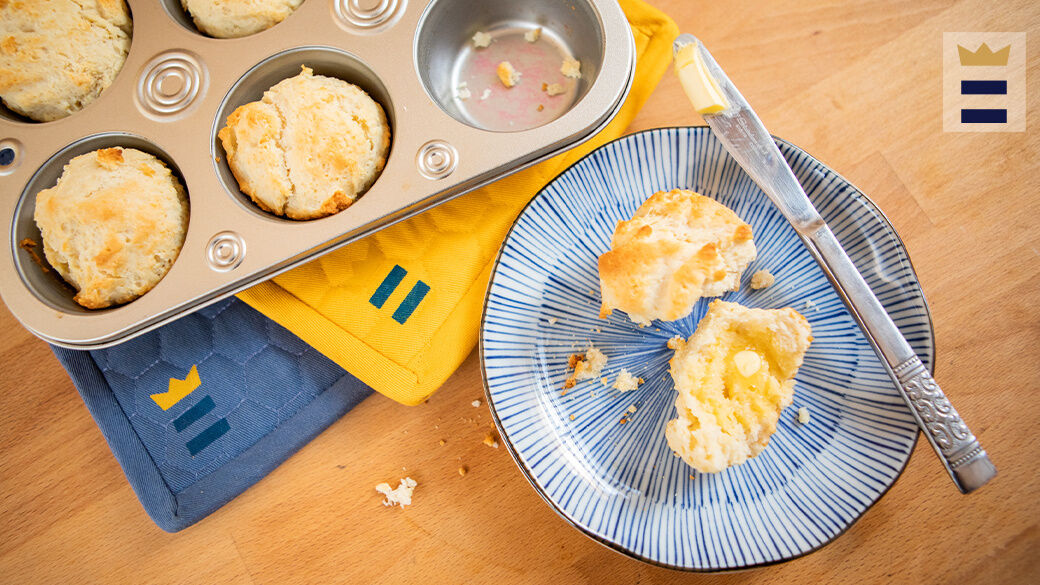 Gifts for the baker who has everything
Within the past few years, interest in baking has had a huge uptick. From stuck-at-home sourdough chemists to newbie cupcake decorators, it seems that everyone knows someone who's hooked on baking. 
Whether it's a birthday, a holiday or no occasion at all, why not treat the baker in your life to a thoughtful gift they'll appreciate and use all the time? There are dozens of appliances, gadgets and ingredients that can make baking more interesting and fun. 
These are the best gifts for bakers that can take a hobby to the next level and show that you care. Depending on how much you want to spend, you can go simple or extravagant with your gift. And, hey, you'll probably get something delicious out of it, too! 
Best appliances to gift bakers
These machines can give an avid home baker an edge, not to mention saving their whisking arm some serious work. 
Great stand mixer
A whirring stand mixer is the hallmark of a well-equipped baking kitchen. And there's no more classic appliance for the job than the KitchenAid artisan stand mixer. The 5-quart model is large enough for most home baking projects. This mixer has 10 speeds to offer maximum control over your cookie dough, cake batter and more. 
And if the baker in your life is into making bread in particular, they'll also appreciate the dough hook attachment, which kneads tough doughs smooth and supple without the elbow grease.  
Bread machine
Speaking of bread bakers, an electric bread machine is a handy appliance for anyone new to yeasted doughs. This compact bread maker from Cuisinart mixes the ingredients, kneads the dough, ferments and bakes up to a 2-pound loaf at a time. All you need to do is select how dark you'd like your crust, then walk away and come back in a few hours to the aromatic waft of freshly baked bread. No home baker will go back to store-bought bread with this gift. 
Food processor
This is a thoughtful gift for bakers and savory cooks alike. A high-powered food processor like this 8-cup machine from Cuisinart can make flaky, buttery pie doughs and scones in seconds. Beyond baking, you can also make chewy fresh pasta and creamy pesto sauces in this handy machine. 
Baking tools to gift bakers
Any home baker will rely on these handy tools for their favorite recipes. 
Two sets of measuring cups
Dry and liquid measuring cups are not the same things. And every baker needs a set of each for accurate measuring. For dry ingredients like flour, sugar and nuts, these stainless-steel measuring cups are easy to use and clean. Plus, they come with a set of measuring spoons for spices, salt and extracts. 
For liquid ingredients, on the other hand, bakers need a clear graduated cup with a pouring spout. This set of three Pyrex measuring cups should cover all of a home baker's measuring needs. The cups are also heat safe and dishwasher safe. 
Silicone baking mats
Baking mats made of silicone make clean-up easy (even when you're dealing with the stickiest doughs) and prevent precious baked goods, like cookies and cakes, from sticking to the pan. This set of four baking mats also has handy stencils to help bakers perfectly measure round cookies for a professional look. The set includes two mats for half sheet pans and two for quarter sheet pans to accommodate any size batch. And the great thing about silicone is that you can stick it in the dishwasher after use. These are also a waste-free solution for a home baker who usually relies on parchment paper. 
Heavy-duty rolling pin
Take some pressure off the wrists with a heavy rolling pin. This French rolling pin is 17 inches long and easy to maneuver. It has a minimalist design, which means no screwed-in handles to come loose. Whether your baker is rolling out fine fondant for delicate cake decorations or going to work on stretchy pizza dough, this rolling pin is the right tool for the job. 
Set of mixing bowls
Every home baker should have a few different sized mixing bowls. And this set of six stainless-steel nesting bowls has every size a baker or cook could need. The best part is that they stack together for efficient storage, even in small spaces. This is a gift that any home cook will reach for regularly. The bowls will also last a lifetime, as their stainless steel construction makes them highly durable yet lightweight. 
Baking ingredients for gifting
New and experienced bakers love testing out new flavors and ingredients. These are some fun items they may not pick up for themselves but will surely thank you for.
Decorative sprinkles
Help the baker you know add more pizazz to their masterpieces with a set of beautiful decorative sprinkles. From stunning pearls to pastel-colored unicorn sprinkles, there are dozens of fun and colorful accents to bring baked goods to new heights. 
High-quality vanilla bean paste
This is a thoughtful gift that shows you know how important quality ingredients are for baked goods. Gourmet vanilla bean paste is an easy way to elevate cookies and other treats with real vanilla flavor that you can't quite get from grocery store vanilla extract. Heilala makes a premium paste that's jam-packed with vanilla seeds. This is an ingredient you'll find in professional kitchens. 
A baking kit for kids
If the baker you're shopping for is a little one who loves to mix, fold and decorate, they'll go wild for this kid's baking set from Baketivity. The box includes a colorful visual recipe, premeasured ingredients and fun baking-related activities to do while the cookies are in the oven. This kit is designed for chefs ages 6 and up and makes one batch of candy-studded sugar cookies.
Lizzy Briskin is a writer for BestReviews. BestReviews is a product review company with a singular mission: to help simplify your purchasing decisions and save you time and money.
BestReviews spends thousands of hours researching, analyzing and testing products to recommend the best picks for most consumers. BestReviews and its newspaper partners may earn a commission if you purchase a product through one of our links.
Distributed by Tribune Content Agency, LLC.