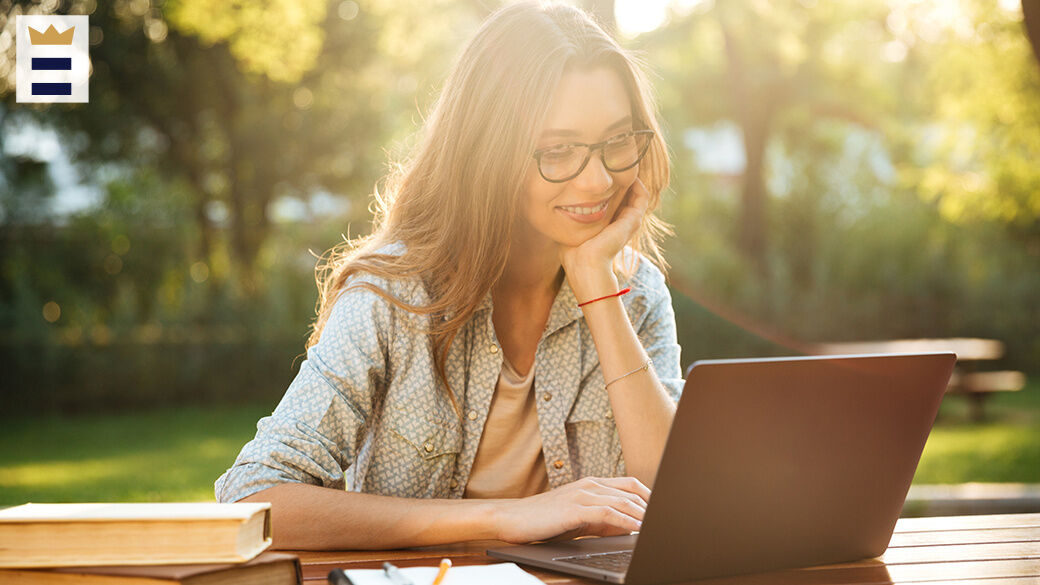 Ideas to help first-year students succeed
Do you have a friend, family member or other loved one starting college this year? Freshman year typically evokes an array of feelings for new students. And, understandably, they might experience a mix of excitement and nerves. It can be a challenge to try and make new friends, build their routines and strike out on their own. So how can you support a college freshman to ensure they're set up for success? 
One of the best things to do for a first-year student in college is to supply them with things they might need for the first few weeks of their classes. This way, they can settle into their new campus life with all the essentials. Here are several ideas for items that will help your student acclimate to their new life a little more smoothly. From kitchen equipment to study materials, you're sure to find something that will help them feel more at ease.
For studying and organizing
Highlighters
Providing your student with office supplies is an easy way to ensure they feel prepared to achieve their full potential. Make sure they have plenty of highlighters as this encourages good note-taking and makes it easier to find key information when studying. These Sharpie highlighter pens come in multiple color sets, making note-taking super quick and easy. 
Revision cards
Any college student is sure to use study cards during their time in school. Provide them with a compact set of study cards, so they don't always have to carry around heavy books whenever they are studying. These handy binder flip study cards are easy to transport and are perfect for on-the-go review. Your student will be grateful to be able to review for a test without needing a heavy book bag.
Planner
Freshman year can be overwhelming. It can be difficult to keep track of the array of new places, classes and schedules. A planner will help freshman students stay on top of their classes, assignments and social activities. They can hang this large wall calendar in their dorm room using the double-sided tape included. Since it's a dry-erase calendar, the eraser comes in handy when they need to erase and start fresh each semester. However, if you think they'd prefer something they can take on the go, these customizable planners from Etsy are a great choice.
Textbooks
Many courses require specific textbooks and study materials, which can be costly. Gifting one or two required books to your freshman is sure to be appreciated and a great way to start them on a successful path of studying.
USB flash drive
As a student, there is nothing worse than forgetting to save an important file or losing an assignment just before a deadline. Eliminate the stress of searching for lost files with a USB drive, so they can store all their important assignments in one place. This portable SanDisk 128GB Flash Drive is a way for students to store their important documents no matter where they roam.
For the kitchen
Pots and pans
Finding success in college is about more than just academic achievements. It's also about learning new skills, like learning how to cook. Many college students rely on the cafeteria or convenience food, especially if they don't have the right equipment to cook their own meals. But you can make their life a whole lot easier by giving them a few inexpensive kitchen essentials. This inexpensive, non-stick saucepan set is ideal for beginners in the kitchen.
Student cookbook
For many students, college is the first time students have to learn to cook for themselves, which can be daunting. Help your college student feel set up for culinary success with a basic student recipe book. This college cookbook only requires five ingredients for each recipe, so it's perfect for students on a budget.
Snacks
Making new friends can be incredibly nerve-wracking for a college student. But if your student has a few simple things, like a supply of snacks to offer, it can make initial encounters much easier. Try buying snacks in bulk for your college student, like chips or popcorn. These gluten-free BBQ chips come in a 12-pack, so there's plenty to share.
Coffee maker
Even the best planning sometimes requires late-night study sessions during freshman year. Make these evenings a little easier with a single-serve coffee maker for that caffeine boost to keep them awake. This Keurig K-Mini coffee brewer will make a cup of fresh coffee in minutes. Its removable drip tray accommodates any spills and makes for easy clean-up too. And its compact size will take up very little space in their dorm room or kitchen.
For their bedroom
Bedding
Students need a cozy space in their dorm room to relax and recharge. Make sure they have plenty of comfortable bedding, so they feel more at home in their new space. This 3-piece reversible comforter set comes in a wide range of colors and patterns so you're sure to find something your freshman will love.
Sleep mask
Quality sleep is crucial for students. And late-night socializing combined with early morning classes can deplete students' energy quickly. Help your college freshman get the best sleep they can with a good sleep mask. This mask from Bed, Bath and Beyond is soft and gentle on the eyes and blocks out light effectively for a better-quality sleep. Masks like this are also a good idea for those living in dorms, especially if their roommates have different sleeping schedules. 
Earplugs
Similar to the sleep mask, earplugs can be a lifesaver when students need some shuteye. Being able to block out noise, especially in shared accommodations, can drastically improve sleep quality. These soft foam Flents earplugs fit comfortably in the ear and block out unwanted sound.
Heather Roy is a writer for BestReviews. BestReviews is a product review company with a singular mission: to help simplify your purchasing decisions and save you time and money.
BestReviews spends thousands of hours researching, analyzing and testing products to recommend the best picks for most consumers. BestReviews and its newspaper partners may earn a commission if you purchase a product through one of our links.
Distributed by Tribune Content Agency, LLC.