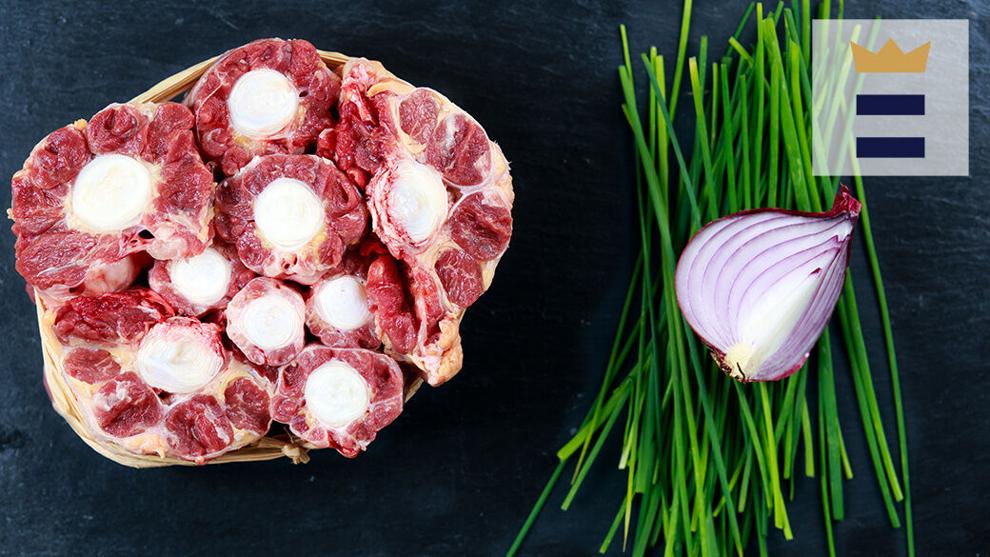 How to cook oxtail
A popular dish in many countries, including Italy, England, Russia and parts of Asia and Africa, oxtail is the key ingredient in oxtail soup and different types of stew. Oxtail first gained popularity during a time when people avoided wasting any part of the animal. Now, however, it's readily available at many grocery stores.
A 7- to 8-pound cut of meat that comes from the tail of cattle, there are several ways to prepare this protein- and iron-rich dish. For the most flavor and tenderest meat, oxtail should be cooked slowly in a bed of juices.
What you need to cook oxtail
Most of the rich flavor in oxtail comes from the bone and marrow, which is why it's often used to make beef stock for hearty soups and stews. Slow cooking oxtail helps the gelatinous stock render, which only adds to the flavor. To cook oxtail this way, you'll need a slow cooker, skillet, spatula, knives and meat thermometer.
Slow cooker: Most dishes that use oxtail require braising the meat in liquid, which is where the slow cooker comes into play. Oxtail is a tough meat with a lot of tendons, so it requires time for it to reach desired tenderness. We recommend this stainless steel 7-quart slow cooker because it's convenient and is designed for thick cuts of meat like oxtail and roasts.
Skillet: Bring out the richness in the oxtail by browning it in a quality nonstick skillet before putting it into the slow cooker.
Two spatulas: When the oxtail is browning in the skillet, a large spatula should be used to flip it. Then, when the oxtail is in the slow cooker, use a heat-resistant silicone spatula to stir the ingredients.
Knife set: A set of high-quality knives will cut through anything, including hard vegetables, thick meat and bone. The variety is also versatile enough to cook any dishes.
Meat thermometer: When cooking meat of any kind, it's always a good idea to use a digital meat thermometer to make sure the internal temperature is where it should be. For oxtail, the internal temperature should read 145 degrees Fahrenheit. To check if meat is done, stick the thermometer directly into the thickest part of it and leave it for a moment until the number remains steady.
Oxtail recipe for a slow cooker
Cooking oxtail in the slow cooker doesn't require a lot of steps, but it does take some time and preparation. To make this dish, you'll need:
7-pound cut of oxtail*
8 large carrots
5 stalks of celery
1 large onion
4 pounds of russet potatoes
Vegetable oil (for the pan)
Sauce for braising the meat:
2 cups of low sodium beef broth
2 or 3 tablespoons of Worcestershire sauce
30-ounce can of tomato sauce
Dash of paprika
Dash of thyme
2-3 tablespoons of chopped parsley
Salt and pepper to taste
*Note: This recipe is best for gatherings of six to eight people. Cut the ingredients in half for smaller get-togethers or family meals.
Cut the vegetables and meat
Oxtail pairs well with an assortment of vegetables such as russet potatoes, carrots, onions and celery. Peel and chop the vegetables into small pieces. Then either cut the oxtail into chunks or cook it whole. Make sure you leave the bone in for flavor.
Sear the meat
Heat 1 tablespoon of vegetable oil in a large skillet on medium-high heat. Once it starts to sizzle, add the oxtail and sear it on each side for about five minutes in total.
Combine the ingredients in the slow cooker
Although oxtail can cook in its own juices, you can intensify the flavor by making a light sauce to braise it in. Add the beef broth, Worcestershire sauce, tomato sauce, parsley and seasoning to the slow cooker. Combine them well with a silicone spatula or stirring spoon. Then transfer the meat to the slow cooker. Lay the vegetables out evenly over the meat and put the lid on.
Let it cook
Slow cooked oxtail takes between six and eight hours on low heat. On high, it takes approximately four hours. You'll know it's done when the meat is starting to fall off the bone, but you can also use a meat thermometer to confirm the internal temperature. If desired, add additional seasoning, such as salt, to taste. Then serve it with a side of bread or steamed vegetables.
How to cook oxtail in the oven
For a quicker way to cook oxtail, use a Dutch oven or large casserole dish in the oven. Preheat the oven to 275 degrees. Lightly coat the Dutch oven with vegetable oil and lay the oxtail over it. Cover the dish and put it in the oven until the sides start to brown. In most cases, this will take around five minutes.
Once the meat has browned, layer it with the same vegetables, sauce and seasonings used in the slow cooker recipe. Let it cook for two hours or until done. Again, use the meat thermometer to confirm the internal temperature. If it's not done after two hours, return it to the oven for another 20 minutes and check again.
How to store oxtail
Wrap uncooked oxtail in aluminum foil or plastic wrap and store it in the freezer for up to a year. If you plan to use it soon, it can be kept in the refrigerator for several days after the initial purchase.
Cooked oxtail needs to be sealed and stored in an airtight container. It will last for three to five days in the refrigerator, or several months in the freezer.
Tips on cooking oxtail
Here are some final tips to make choosing and cooking oxtail easier:
Use a pound of oxtail per person; 3-3.5 pounds (bone included) should be enough for three adults.
Let oxtail cook as long as possible in a slow cooker for meat that falls off the bone.
At the shop, ask the butcher to saw the oxtail into pieces no more than 2 inches thick. This will make cooking it easier.
When not using a slow cooker, check on the oxtail often to make sure it cooks evenly.
Angela Watson is a writer for BestReviews. BestReviews is a product review company with a singular mission: to help simplify your purchasing decisions and save you time and money.
BestReviews spends thousands of hours researching, analyzing and testing products to recommend the best picks for most consumers. BestReviews and its newspaper partners may earn a commission if you purchase a product through one of our links.
Distributed by Tribune Content Agency, LLC.