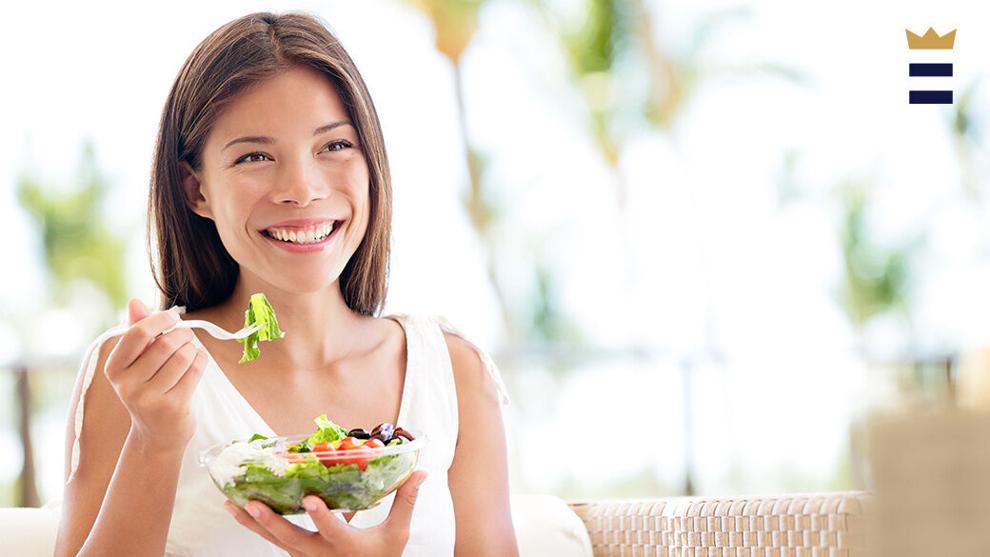 Recipes without an oven
Even if you adore cooking, the highest temperatures of the day hit in the late afternoon just when you start thinking, "What's for dinner?" In summer, the last thing you want to do is turn on the oven and heat up your house, especially if you don't have air conditioning. Or you may want to take advantage of the longer days to swim or garden instead of standing in a hot kitchen.
We take you through some dinner ideas for those dog days of summer, as well as some strategies to get meals prepped without breaking (too much of) a sweat. Take advantage of summer produce, batch cooking and a few smart kitchen appliances to get dinner on the table without turning on your oven. After all, you can't order pizza every night.
Summer cooking tips
With a few techniques and some advance planning, you can have dinner ready without prepping in a sweltering kitchen. The key is to have a refrigerator stocked with prepped ingredients ready to combine on the fly.
Hit the farmers' market
Selection is best during the busy summer months at the farmers' market, and you'll find exceptional deals on ripe, flavorful produce. Peak season produce makes summer cooking easy.
Another bonus of a farmers' market trip? You may spy something special like handmade tamales or beautifully browned rotisserie chicken that takes care of dinner for you.
Batch cook in advance
Make double batches of grains (like quinoa, barley or rice) or potatoes on the weekend so they can be used as components in dishes during the week. This doesn't work as well with noodles.
Have greens ready to go
Often the vegetable is sacrificed from a meal when we're feeling low on energy. Clean and trim greens like kale, spinach or broccoli as soon as you get them home so they're ready to use in recipes. You can even cook green veggies briefly in boiling water (known as blanching), drain them and hold them in the fridge for several days until you need them.
Take advantage of your countertop appliances
If you have an electric pressure cooker or slow cooker, summer is the time to use them. While we often think of cold weather comfort food with these appliances, they will help you beat the summer heat in your kitchen and slash hands-on prep time. We have a few recipe ideas to get you started below.
Break out the grill (or grill pan)
If you're willing to deal with a little heat, you can grill outdoors, keeping your oven off and your kitchen cool. With a gas grill, you can have grilled fish or shrimp in a few minutes to go with salad, rice or other sides.
You can also use the handy Lodge cast iron grill pan, which fits across two burners of your stovetop, to get grill marks without an actual grill.
Summer salad recipes
Salads are a classic choice for summer. They're cool and especially satisfying when layered with different textures and temperatures.
Greek salad
In Greece, this salad is also known as a farmer's salad and has no lettuce. This makes it easy to make ahead of time. And it's great for using up ripe tomatoes.
2-4 ripe tomatoes
2-4 cucumbers
Feta cheese (preferably in brine)
Olive oil
Red wine vinegar
(Optional) Kalamata olives, thinly sliced red onion
Roughly chop two to four ripe tomatoes and two to four thin-skinned cucumbers into approximately 1-inch chunks. Drizzle lightly with oil, splash with vinegar and sprinkle with oregano. (This step can be done up to a few hours ahead). Before serving, top with a thick slice of feta cheese, olives and red onion.
This can be topped with anything from store-bought rotisserie chicken to canned chickpeas.
Other salad ideas
Caprese salad: Caprese is the quintessential summer appetizer. Simply layer fresh mozzarella, fresh basil and slices of ripe tomato onto a serving plate. Drizzle with olive oil and season with salt and pepper.
Caesar salad with grilled shrimp: Toss shrimp in pesto sauce and marinate in the fridge while you preheat the grill. Then grill until the shrimp turns pink, usually only a minute per side. Serve on top of Caesar salad.
Hint: if you use a bagged Caesar kit, this dinner is faster than any takeout you could order.
Thai steak salad: You don't even need to marinate this. Grill flank steak or top sirloin and season with fish sauce, fresh lime juice, red chili flakes and fresh cilantro. As the meat rests, it absorbs the flavors. Slice and serve on top of greens.
Summer slow cooker recipes
Not everyone in your house may like salad or feel like they've eaten dinner unless they've had something hot. A great summer technique is to use your slow cooker for one hot dish that can be served with easy sides or garnishes to get dinner on the table quickly without heating up your kitchen. The hot component is often the main protein but could just as easily be rice as the base for a grain bowl like Korean bibimbap.
Shredded chicken tacos
We use boneless, skinless chicken thighs here, but this method can be used with many cuts of meat, including pork shoulder or beef short ribs. This recipe makes a generous amount, usually enough for leftovers. Serve with tortillas, chips, salsa, guacamole and cabbage slaw.
If you have leftovers, reinvent the meal as sheet pan nachos (easy in a Breville toaster oven) or enchiladas.
1 onion, chopped
1 package (usually just over one pound) boneless, skinless chicken thighs
1 28-ounce can diced tomatoes
1 tablespoon ground cumin
1 tablespoon chili powder
1 teaspoon dried oregano
1 teaspoon salt
Juice of one lime
Spread the chopped onion onto the bottom of your slow cooker, then layer the chicken thighs on top. Stir the spices, salt and lime juice into the tomatoes. Cover the chicken with the tomato mixture. Cook on high for three to four hours or low for seven to eight hours. Use two forks or a hand mixer to shred the chicken mixture.
Want it spicier? Add fresh jalapeno to the chicken mixture or pickled nacho jalapenos as a topping.
Too complicated? Replace the canned tomatoes and spices with a jar of store-bought salsa and taco seasoning.
Instant Pot pinto beans
If you want to make vegan or vegetarian tacos (or just want to be a hero and make refried beans from scratch), your Instant Pot will come in very handy. Dried beans are cheap and cook through perfectly. While soaking beans is not necessary, it does cut the cooking time in the pressure cooker by more than half.
2 cups dried pinto beans
4 cups water (or broth like Better Than Bouillon)
1 onion, peeled and quartered
2 bay leaves
1 garlic clove, peeled
Place the onion, garlic and bay leaves in the inner pot of your pressure cooker, then cover with the beans and water (or broth). Seal the lid and set your pressure cooker to the "high" or "more" setting. Start with 16 minutes for soaked beans and 50 minutes for unsoaked beans.
If you want the texture of refried beans without the lard often used in Mexican restaurants, you can drain off most of the liquid and puree with a handheld immersion blender.
Other ideas
BBQ chicken sliders: Another crowd pleaser that screams summer. You can make shredded BBQ chicken or pulled pork in your slow cooker and build a meal by adding sides like cornbread, sauteed greens and potato salad, all of which can be made ahead of time.
Slow cooker fruit cobbler: This isn't dinner, but who can resist a cobbler with summer fruit? This works especially well with stone fruit like peaches and plums and is perfect for fruit that needs to be used in a hurry. You can either use a biscuit mix or sprinkle granola over the fruit layer. 
Rachel Boller is a writer for BestReviews. BestReviews is a product review company with a singular mission: to help simplify your purchasing decisions and save you time and money.
BestReviews spends thousands of hours researching, analyzing and testing products to recommend the best picks for most consumers. BestReviews and its newspaper partners may earn a commission if you purchase a product through one of our links.
Distributed by Tribune Content Agency, LLC.