Here's a look at the top food trends for 2020
Danielle Beyer Zinsli, Lee Digital Content Center | dbeyer@madison.com | @daniellebeyer
Ready to try some plant-based proteins and West African cuisine? Here's a look at the predicted trends for the year ahead.
National Restaurant Association
The National Restaurant Association surveys restaurant industry professionals annually to come up with a list of what's hot for the following year. Here's what it found for 2020 restaurant trends:
Eco-friendly packaging
Scratchmade
Plant-based proteins
Healthy bowls
Creativity with catering
Delivery-friendly menu items
Revamped classic cocktails
Stress relievers (ingredients that promote relaxation/relieve stress)
Specialty burger blends (mushroom-beef burgers, etc.)
Unique beef and pork cuts
The group also looked at what won't be popular. Whey protein, seaweed, and insect ingredients are out, apparently.
Whole Foods
Grocery chain Whole Foods said it consults "culinary experts, buyers and foragers in our global offices and across our 490 stores" to determine trends for the year ahead. Here's what it predicts will be popular:
"Regenerative Agriculture," which includes "farming and grazing practices that restore degraded soil, improve biodiversity and increase carbon capture to create long-lasting environmental benefits," according to Whole Foods' website.
Alternative flour, such as fruit and vegetable flours or seed flour.
Foods from West Africa. Ingredients would include peanuts, ginger and lemongrass and alternative grains like sorghum, fonio, teff and millet.
"Out-of-the-Box, Into-the-Fridge Snacking." This includes fewer pre-packaged snacks like granola bars and pretzels and more fresh ones like "hard-boiled eggs with savory toppings, pickled vegetables, drinkable soups and mini dips and dippers of all kinds."
"Plant-Based, Beyond Soy." Plant-based foods, especially proteins, have made several other trend lists as well. Whole Foods predicts that soy will be swapped out for things like mung bean, hempseed, pumpkin, avocado, watermelon seed and golden chlorella.
"Everything Butters and Spreads." Plan to see a lot of nut and seed butters beyond peanut, almond and tahini. Think watermelon seed or chickpea butter.
More adventurous food for kids. Think non-breaded salmon fish sticks or fun-shaped pasta made from alternative flours.
"Not-So-Simple Sugars." Think sweet syrups made from sorghum or sweet potato and reductions from fruits like monk fruit or pomegranates.
Meat-plant blends. Many chefs and brands will be swapping out some meat for plant-based items like mushrooms. It's a trend that's good for health (less fat and cholesterol) and the environment.
"Zero-Proof Drinks." Interesting alternatives to alcohol are becoming more popular. Think "alt-gin for gin and tonics and botanical-infused faux spirits for a faux martini."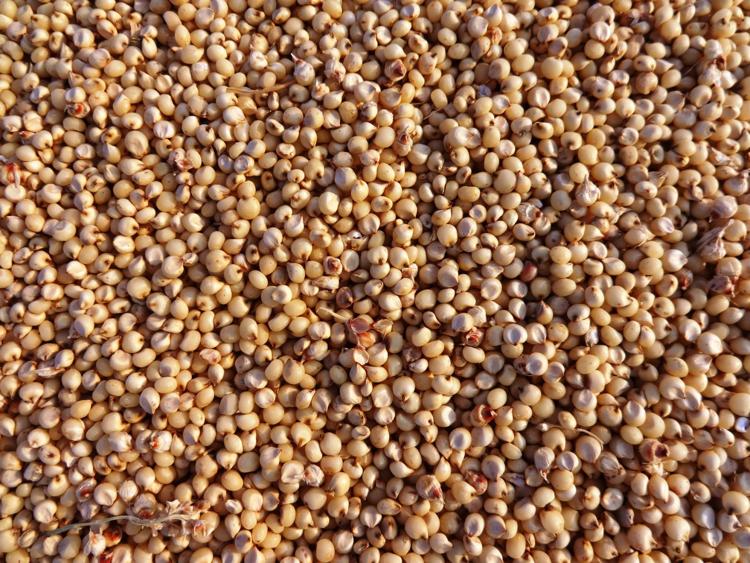 Uber Eats
Delivery service Uber Eats looked at its most popular orders from the past year to predict trends for 2020. Here are the top 20:
Starfruit
Squid ink
Collagen
Reishi
Keto
Brussels sprouts
Farro
Harissa
Pho
Bone broth
Chickpea hummus
Cold brew
Cauliflower
Udon
Cabbage
Kale
Impossible burger
Kimchi
Ginger
Oat milk